Kenya
AKC and Int Ch Roycroft Heartsong Kenya RN C-RN C-RA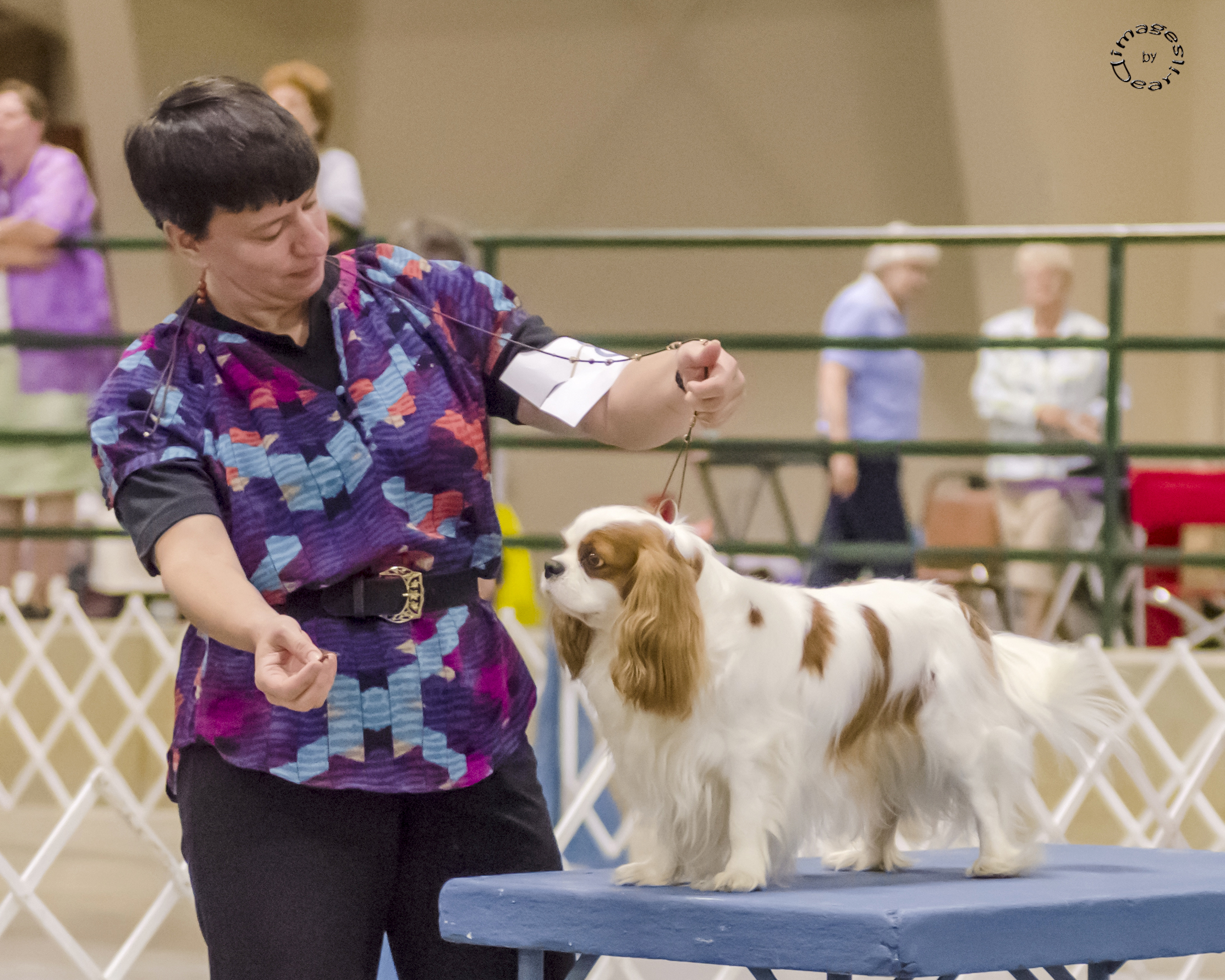 Kenya is pictured above at just about five years old She is a beautiful girl -- small, but solid and four-square; well-proportioned and nicely angulated; pretty head and sweet expression. Below, Kenya is pictured as a graduate puppy on the left and a mature bitch on the right.
Kenya winning her first point

Kenya as a graduate puppy

Kenya, mature and in coat
You see, a very pretty girl! But actually I did not buy Kenya just because she is beautiful -- I bought her for her pedigree. (Though I wouldn't have bought her if she'd been plain, I admit.)
Kenya combines Sanickro and Homerbrent lines and should be long-lived and healthy, not to mention a producer of puppies with those qualities. Her father, AKC and CKCSC Ch Sanickro Enchanter at Heartsong, was a top-ranked dog in the CKCSC in 1999. Enchanter never developed a heart murmur. He lived to eighteen and was a producing stud dog until he was sixteen. Kenya's mother whelped her at age eight and was heart clear at the time of her death a few years later.
Kenya has not been a good producer, but I hope that a son of hers will eventually be the cornerstone of my attempt to breed glamorous Cavaliers with outstanding longevity and vigor.
Ch. and AKC Ch. Sanickro Enchanter at Heartsong

AKC Ch. Sanickro Made To Measure of Pinecrest
Eng. Ch. Alberto of Kindrum

Sanickro Maid of Honour at Colneka

Sanickro Royal Jewel
Eng Ch. Emsmere Royalist

Sanickro Amazing Grace

AKC and Int Ch. Roycroft Kenya Cameroon

Kilbrook Honeysuckle

AKC Ch. Homerbrent Donovan

AKC Ch. Homerbrent Denzil

Homerbrent Elite

Kilbrook Shasta Daisy
CKCSC Ch. Sanickro Hunky Chunk at Travtana

Kilbrook Best Laid Plans