Kerah
(Roycroft Kerah's Promise)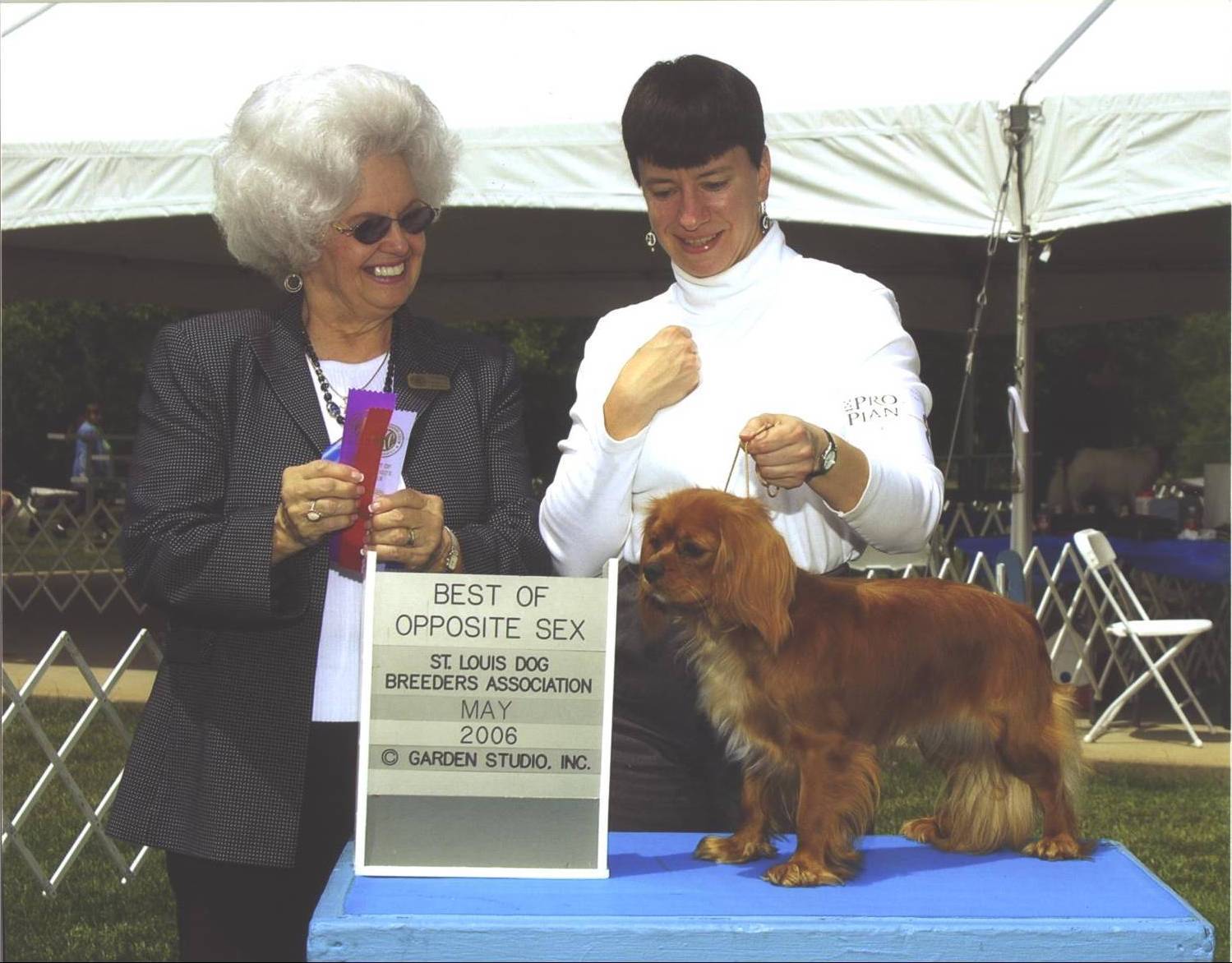 Kerah is pictured above at 14 months of age in May 2005, winning her first AKC points -- it was just her second time in the ring, ever, and she did great! She also won the points again with Winners Bitch and Best of Winners on Sunday that same weekend and polished off her Rally Novice title in three straight days at the CKCSC National Specialty in Louisville the next weekend. Good job, Kerah!
Kerah's final OFA was "good" at two years old.
Kerah's most recent CERF was clear at two and a half years.
Kerah's heart was cleared by echocardiagram at two and a half years.
Kerah is exceptionally sweet and loving; although a dynamo as a puppy she's grown up to be gentle and quiet and a real "love sponge." She simply can't get enough attention and always wants to be close to me. Outdoors, she loves chasing butterflies and inspired me to plant butterfly bush and joe-pye eupatorium in my yard. Gotta have a dog entertainment system!
Kerah had her first litter in June 2007, her second in December 2007 (believe me, she was back in fine condition for the second litter!). Unfortunately, she had both litters by c-section. I had her spayed and she now lives as the cherished pet of a friend, where I can keep close tabs on her. She gave me nothing but daughters (good girl, Kerah!) and I kept three of her puppies, so you can see why tracking her future health is important to me!
AKC Ch Myrnac Barclay Braun

AKC Ch Tarryon India's Burma
CKCSC Ch. Tarryon Roberto Duran
Tarryon Star of India

Roycroft Once A Millenium
Heartsong Magic Carousel

Summer Hill Lady Fair

Roycroft Kerah's Promise

Roycroft Victory Belle

AKC Ch. Sanrickro Magic Star
Eng. Ch. Sanrickro Made By Magic

Sanrickro Tarantella

Roycroft Barbie Doll
CKCSC Ch. Falling Springs Helmsman

Roycroft Ima Sinner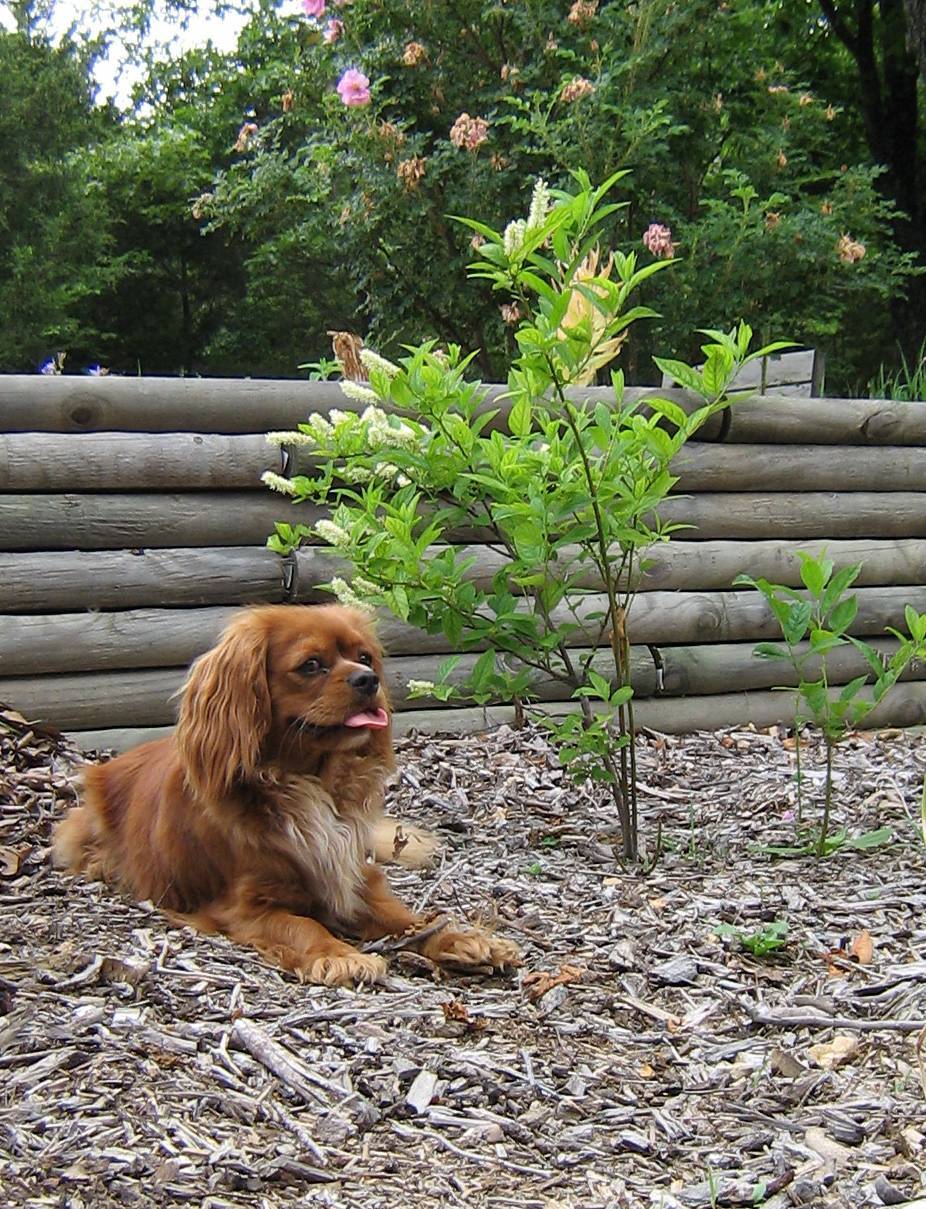 Resting up after chasing butterflies in the fragrance garden.